Busse BIOTHANE non-slip reins - Black 145 cm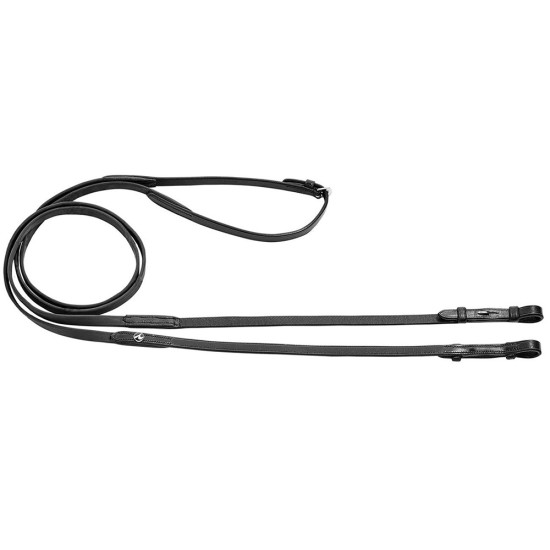 Busse BIOTHANE non-slip reins - Black 145 cm
Busse BIOTHANE non-slip reins - Black 145 cm
Quality non-slip reins made from Biothane, a material that is very thin and supple in the hand helping to give a soft contact to your horse's mouth.
Biothane is tear-resistant and slip-proof, even when it is in contact with rain or sweat, making them ideal for everyday riding as well as competition reins.
Hook billet fittings to the bit and made with a great quality leather.
Available in two widths
Width 19mm x 145cm
Width 15mm x 145 cm