Kentucky Dogwear Body Safe Wool Harness - Grey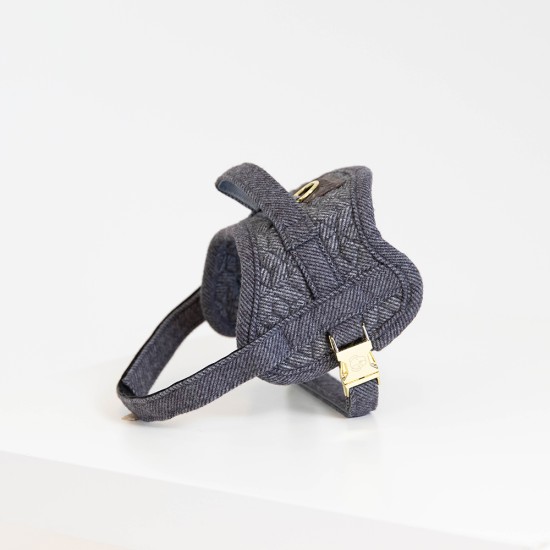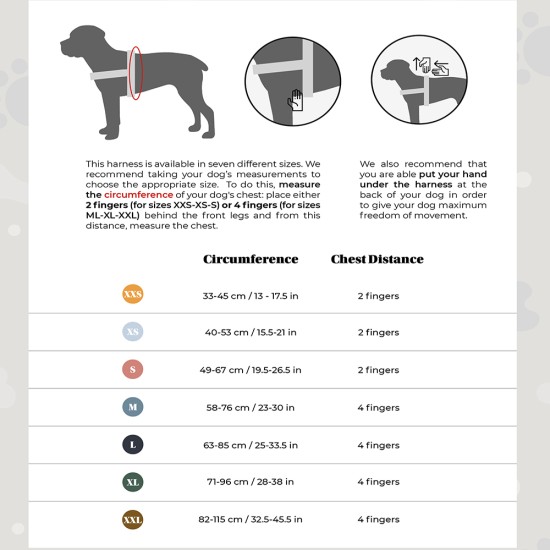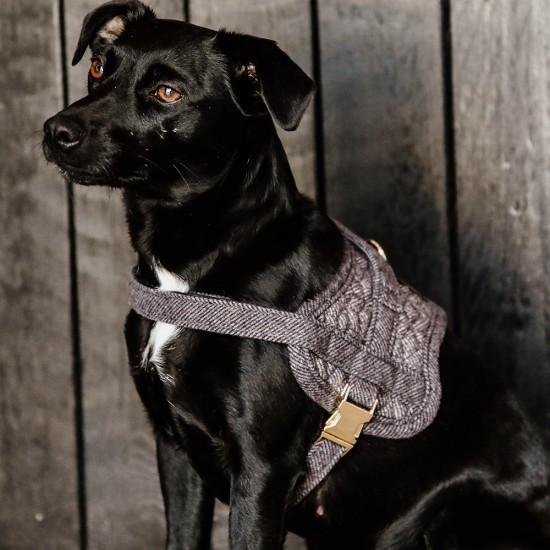 Kentucky Dogwear Body Safe Wool Harness - Grey
Kentucky Dogwear Body Safe Wool Harness - Grey
We love this harness and use it on our dog.
The Body Safe Wool harness is an essential accessory when you have a dog. A great alternative when your dog tends to pull too much with a normal collar. Correctly placed, this harness will shift pressure usually on the neck toward the rib cage for more comfort. This harness is very easy to put on over the head and is fully adjustable with a Velcro adjustment belt at the chest. The handle on the back allows you to quickly grab your dog if necessary and the large ring to clip your lead on is very easy. Not only is this an amazingly comfortable and durable harness but it is also supper stylish and can be washed.
This harness is available in seven different sizes. We recommend taking your dog's measurements to choose the appropriate size. To do this, measure the circumference of your dog's chest: place either 2 fingers (for sizes XXS-XS-S) or 4 fingers (for sizes ML-XL-XXL) behind the front legs and from this distance, measure the chest. We also recommend that you are able put your hand under the harness at the back of your dog. When fitting, make sure these distances are respected in order to give your dog maximum freedom of movement.

Some additional tips:
- The harness is the right size if the shoulders are free
- The harness is badly placed if it "crushes the neck"
- The harness is too large if your dog can put his front paws out of the harness
- If the dog backs up and tries to remove the harness, avoid pulling.
To complete the look we also have matching collars and leads!