Eskadron Control headcollar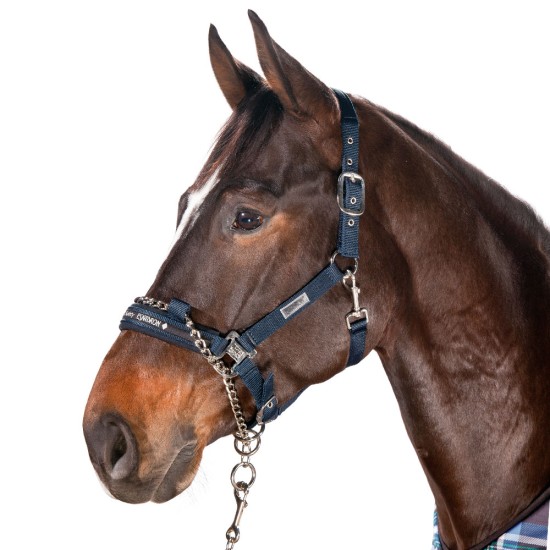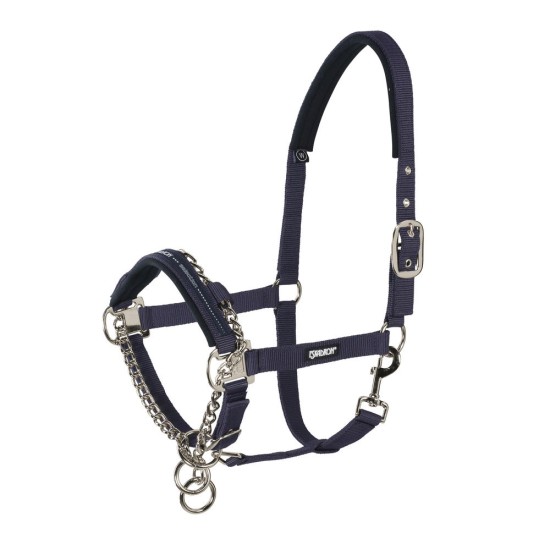 Eskadron Control headcollar
Eskadron Control headcollar

This control headcollar is Ideal for young and lively horses to help aid control and help with your safety.
The Eskadron control headcollar has an integrated lead chain, which wraps around the nose area and can be used in 3 different ways.

For training the lively horse and also teaching the young horse manners, you can increase the chain effect by attaching the lead rope to only one of the chainrings. So if the horse rears, takes off, pulls etc then the chain comes into action and is released as soon as they stop pulling. It is important that the head collar is correctly fitted.
For normal everyday use, the lead rope is attached to the rings on the head collar, making it a normal headcollar.
For a lighter 'reminder' the lead rope can be attached to the chainring so that no pulling of the chain is required, just a reminder that it is there, ideal once the horse respects the headcollar and has learnt manners.